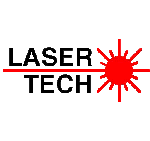 LASERTECH.,CO.LT
ISO 9001:2008 /JIS Q 9001:2008 



登録番号 02QR・744 
JSIMA Authrized number:J1309014

The digital collimator for exclusive use of the selfdeveloped Laser Level LT-11
JSIMA Check results book・Value certificate issuance.

Welcome to the Web site of the Lasertech company!
Lasertech is sale and repairing company of Construction Lasers of the world.
The staffs who trained in amakers performs is with responsibility.

Please access the information of the Laser instruments from a lower list.
There is a used calibration range

Madison&Ward 1200



www.レーザーテック.com

I have introduced parts manufacturers supply has been completed,the used etc.in レーザーテック.com

Kanagawa Public Safety Commisson permission
Issue No.451350004834
The repair of the Construction Lasers & Pipe Lasers and sale,045-251-0554 Please call.

Maintenance fees

Please choose the model.



PENTAX PLP2・PLP3・ PLP5H PLP50・PLP60・ PLP601・ PLP602

Atecno(ammann) AEL-300・AEL-700・AS-114・AS-115

NIKON AL-15・AL-20/30・ NL-220C
LL300・ LL600・ NL600

Trimble(Spectra Precision) LP200・LP350・L220・L600
L500・LL500・GL710・720・LL400・HV401

SOKKIA LP3A・LP-3C・LP30/31・LV1・LP30A/LP31A・LP310・LP410

Topcon RL-50・RL-H・RL-VH・RL-H3C/3CL・RLーH3D・RL-H4C

LASERALIGNMENT LB-1/2 LB-10/100・ LB-4 ・LB-9・ LB-400・6025

Leica Geosystems LNA2・LNA10/20/30・Javelin・Rugby50/55Rugby100/100LR/200/300/400・Rugby260/270/280・Rugby320/410/Rugby810・820・830・840/Rugby610・620・640・670・680

Pipe Lasers PG2・ PG3A/B・ PG5A/B ・AS180 ・NP2000・1250・1280・DG711/DG511・SLP200・TP-L3/4・4700・6700・Piper100/200

Line Laser  
Machin Receivers  360°Sensors
3800・3860・MC200.RD2S-L/RD2E-B・LMR360R
Digital Level  Sprinter100/200/150/150M
If there are opinion Questions,

lt@lasertech.co.jpPlease refer by an E-mail
Leica Geosystems Official recognition Service Center